Contact us
---

You can contact one of Britain's largest stockists of evening gowns and prom dresses at: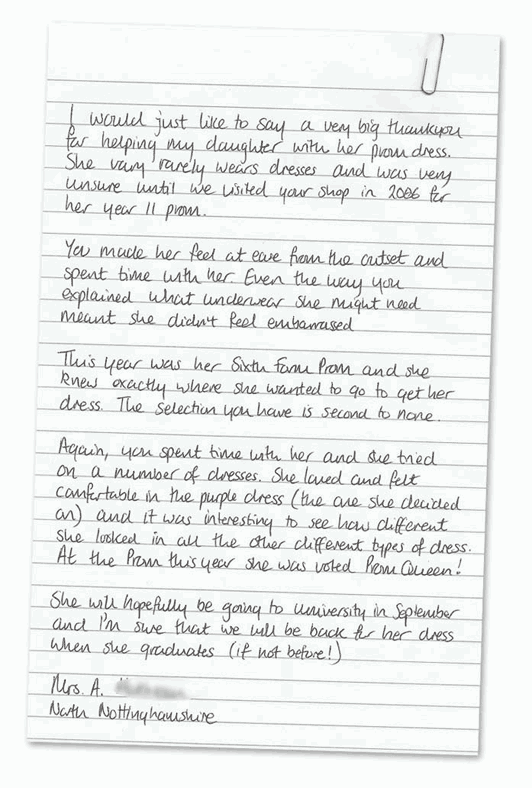 BEWARE COUNTERFEIT & SCAMMING SITES
We have become increasingly aware of customers being let down and scammed by non UK websites, where you have
NO LEGAL RIGHT TO A REFUND, and may
RISK CREDIT CARD FRAUD.
Buying evening gowns and prom dresses on the internet may seem attractive, but many are non-authorised stockists, so you may receive a counterfeit gown, of inferior quality, doesn't fit properly, and that looks nothing like the original.
Many sites use copies of the original manufacturers' photographs and offer dresses at "discount prices". The gowns often arrive damaged or faulty, and in some cases customers receive their dress late, or not at all!
If a shop or website is selling dresses at substantially lower prices, this is likely to result in receiving an ill fitting, poor quality copy in cheap fabrics made by unskilled labour. Some people have even suffered severe allergic reactions to the fabrics and chemical dyes used.
As reported on BBC TV, some sites with a

domain name ending in co.uk may not be a UK site.

We recently did a Google search for prom dresses, and of all the sites listed on page one MOST were based in China, DESPITE having co.uk domain names. They may also have a "customer help line" which has a UK phone number which is diverted abroad, or even a bogus UK returns address, so you could end up with no dress and no chance of a refund, plus they will have your card details!